So remember that amazing budget-find
IKEA fabric
I posted about last week? Well, I still love it, but I'm not sure my dining nook does. While the colours work so well with the
pendant light
and rug in
theory
, I think they're just perky enough that in practice they flatten the rug out a bit . . . and flat and dull it is not.
Here is what the rug looks like solo:
And here are a couple of bad iPhone snaps of what the fabric does to it . . .
There's no question that it's better than what's on the chairs currently, but I'm just not sure it's
right
.
Thankfully, I have two yards of this extreme gorgeousness on the way: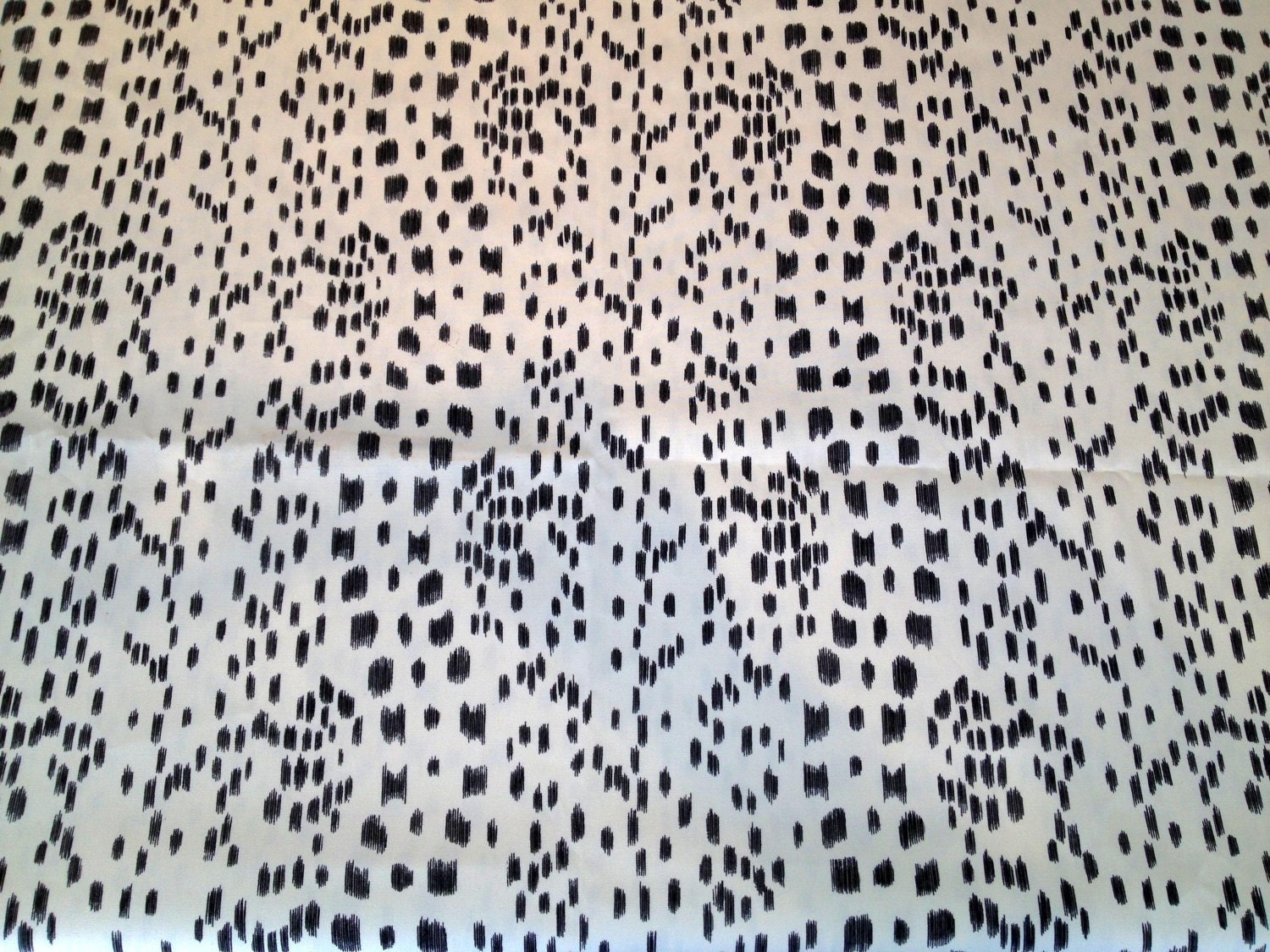 . . . from my absolute fave Etsy fabric source,
Decorators Backroom
. I've sung the praises of DB before, but when the seller offers Les Touches for only $40 a yard, how could I not?? (Psst, right now she may or may not have La Fiorentina in Wine/Magenta for the same price. It's crazy pants.)
So here's a little reminder of what the room looks like when I'm using a proper camera . . .
Except the lobster has been moved to the bathroom and these pretty ladies have taken it's place:
The new plan would involve Les Touches on the chairs, hopefully ribbon on the sides of curtains (dark purple or pink velvet), paint on the picture frames (light pink) and maybe paint on the bottom third of the chair legs - like they'd been dipped. If I did that I'd have to go pink, because I don't like purple and black too close together. Which means that the ribbon would have to be purple to avoid pink overload . . .
So what do y'all think? Les Touches all the way, or is it a waste of such a ridiculously good fabric?? Should I horde it for better quality pieces in the future? I need advice ladies! This room needs some spring in its step!